Welcome to our home on the web! We are Ron and  Kim Richmond and we are  located 20 minutes west of Columbus,Ohio. Our passion for animals  has lead our lives into breeding  and also the founding of Richmond Kennel. We strive to produce happy, healthy puppies for you to love! We love what we do ....and hope it shows!

   We welcome all calls...I must admit I am not good at remembering to check my voice mail....so please call again if you don't hear from me .

     ALL of the pictures are of our dogs, past or present. We hope you enjoy looking at our adults and puppies as much as we enjoy showing them to you!

 * We will gladly show you puppies that are ready by appointments. We are NOT a pet store and our puppies do not sit in cages all day waiting for people to pass by and look. IT'S BEST  to call the day before you would like to come out , as we will plan our day around you. If your not sure when you would like to come, and you call early enough in the day, we may be able to get you in that day ,if we are not already  booked or into something else at the time. 

                              Give me a call!

                        Call or Text  1-740-837-6550

         Click on the picture above for

            Family and Kennel Photos

*The picture above is of a little girl I  use to care for many years ago named "Izzy", along with her is a dear little shih tzu named "Annie"

This  site and photos are by Kim Richmond,

  Please do not copy without  written permission.

  Shih Tzu... Varies Sizes

  WE HAVE PUPPIES!

**CLICK on the picture of the breed you would like to see more of **

We Believe Quality Pet Homes ,Deserve Quality Puppies at a Fair Price!!  

shih tzu, puppies,ohio puppies for sale,puppies for sale ohio, shih tzu puppies for sale, shihtzu puppies for sale ohio,shelties,shetland sheepdog,small shelties,shelties in ohio,sheltie puppie for sale ohio, blue merle sheltie puppies,sable and white sheltie puppies,yorkie puppies for sale,ohio yorkie puppies for sale,tiny puppies for sale ohio,ohio,Virginia,texas,kansas,arizona,florida,georgia,utah,washington,colorado,canada, indiana,W.V.,Kentucky,Ill.,Iowa,Maine,New York,New Jersey,Cailifornia puppies for sale,,State Route 56,london,ohio,breeders in ohio,dog breeder,shih tzu breeder,pomeranian breeder,pomeranian puppies for sale,schnauzer, mini schnauzer, schnauzer puppies for sale in ohio,schnauzer puppies for sale,tea cup puppies forsale, t-cup puppies, imperial puppies, imperial shih tzu,pu , pug puppies for sale, AKC, CKC, APRI,champion shih tzu, ,champion bred,michigan,new mexico,illinois,kim,richmond,affordable puppies,healthy puppies, 

central ohio,southern ohio,nothern ohio,columbus,zanesville,cleveland,pittsburg,


                                  NOTICE!

Our home and kennel are under Video Surveillance

by Day/Night Cameras for the safety and care of our family and animals. ALL activity is being recorded.

           * ULTRAK SECURITY SYSTEMS*

                       Our puppies are in homes across the states:

Oregon, California, Nevada, New Mexico, Idaho,Wyoming,Utah, Colorado,Texas, 

Arizona , Nebraska, South Dakota, North Dakota, Minnesota,Wisconsin, Iowa,Montana

Missouri, Mississippi,

Tennessee, Illinois, Indiana, Kentucky, Michigan, Ohio, West Virginia,Virginia,

North Carolina, South Carolina, Florida, Maryland, Delaware, New York,Pennsylvania

New Hampshire, Connecticut, Washington, Georgia, Louisiana, Maine, Rhode Island, Vermont, Wyoming ,Alaska

                                          And Countries:

   Mexico , Canada , Puerto Rico and Philippines

                     We breed for quality , happy and healthy puppies with great temperaments!

                   NO MATTER THE BREED OR THE REGISTRY! 

        Don't let some fool you, there are poor bred dogs in ALL the registries  (AKC,CKC,APRI,UKC and etc.), as there are well bred also.

                   We NEVER knowingly sell to puppymills, pet shops, backyard breeders, brokers or irresponsible pet owners .

                We understand that most people have to work outside the home and can  not spend as much time as we do with our dogs and kennel...so please make the most with the time you are home with your pets.

                  We DO NOT offer Stud Service or give tours of our Kennel, We are a CLOSED KENNEL for the health and safety of our Dogs.

                 We also test all dogs in our kennel for Brucellosis and we are BRUCELLOSIS CLEAR!!! 

  A+ with the BBB of Central Ohio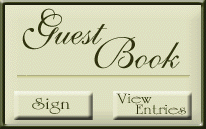 Toy & Small Mini Schnauzer


      Yorkshire Terrier (Yorkie)

    Traditional, Parti and Golds

       WE HAVE PUPPIES!

​  Hello! Yes we are still here! With the Covid it was hard to keep up putting pictures up and down. I am going to do my best to get my site updated...so check in often! 

                 12/5/23